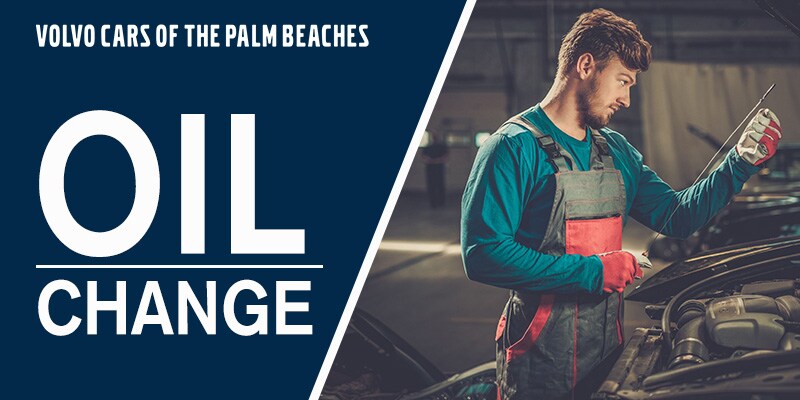 Frequent oil changes are one of the easiest and most affordable ways you can maintain your Volvo and keep it running for years. Our service team has provided this guide to help you keep your engine running smoothly.
Professional Volvo Oil Change Service in West Palm Beach, FL
Why are oil changes important?
Motor oil keeps everything in your engine lubricated. Low or deteriorated oil results in too much friction, which can lead to expensive engine damage. Keeping up-to-date with your regular oil changes can prevent future repairs.
How often do I need to have the oil in my Volvo changed?
Most cars need to have their oil changed every 3,000 to 10,000 miles, though this varies depending on the vehicle and use. Look out for these signs of low or deteriorated oil between changes:
The check engine light is illuminated
The engine is running unusually loud
Oil is silty or dark
Oil levels are lower than suggested by the manufacturer
How do I check the oil in my Volvo?
Checking your own oil is quick and easy. Follow these simple steps:
The engine must have been off for at least 10 minutes before you check your oil
Lift the hood and remove the oil dipstick
Wipe the oil from the dipstick with a lint-free cloth
Replace the cleaned dipstick
Remove the dipstick again and check the oil on the end
If the oil is dark, silty, brown, is below the minimal level, or has floating particles, bring your car to Schumacher Volvo for service.
What happens during a professional Volvo oil change?
Our experienced service team follows these steps when changing your oil:
The condition of your oil will be assessed
The old oil will be drained
Your oil filter will be replaced
New oil will be added
Where can I go for an oil change near me?
Make sure your car is in the right hands. Schumacher Volvo of the Palm Beaches team of service experts know Volvo vehicles inside and out and have years of experience performing safe and efficient oil changes. Schedule a service appointment or contact us at (888) 714-2846 if you have any questions.